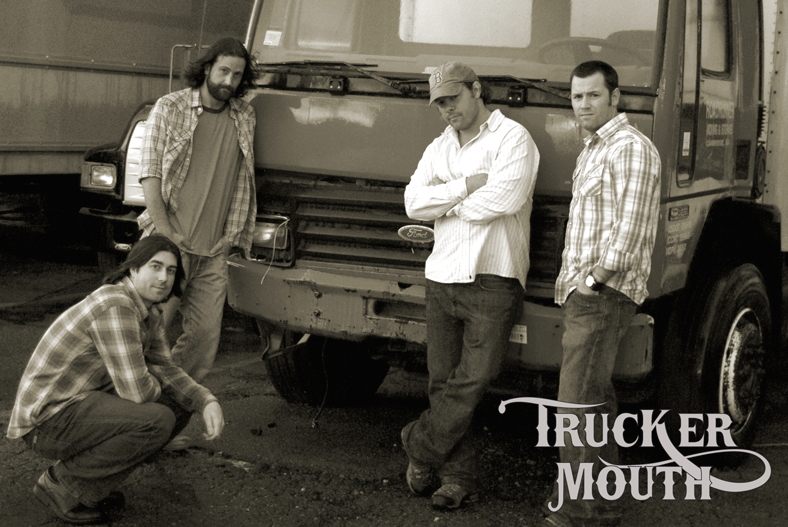 Trucker Mouth is:

Chad Raleigh:

Guitar

Patrick Barrett:

Drums

Joe Landry:

Bass
"Possessed by southern rock demons that unapologetically tore a hole in the Mason Dixon Line,1" the Boston based band Trucker Mouth has been channeling their soulful rock at clubs all over New England. The band's sound has often been compared to that of The Black Crowes, the Drive-by-Truckers, as well as some slide guitar with flavors of The Allman Brothers, but they are also capable of channeling their vast musical influences and not staying confined to any specific sound. Trucker Mouth delivers high energy percussion, ear defying guitar solos, strong heartfelt vocals, and driving bass lines, that create a blend of rock that is as familiar as it is their own.

Trucker Mouth's full length album was released in 2008 and is available through their website, at any live show, and through most of the major digital distribution services such as iTunes. A new album is currently being recorded.
Official Trucker Mouth Website:
www.trucker-mouth.com
Facebook:
http://www.facebook.com/TruckerMouth
Twitter:
http://www.twitter.com/TruckerMouth
Trucker Mouth on Myspace:
www.myspace.com/truckermouth
1Quote taken from Michael Spencer's live review of Trucker Mouth, VisceReview & The Deli Magazine.